Christmas Crafts made by Debbie Lowe of Fells Angels WI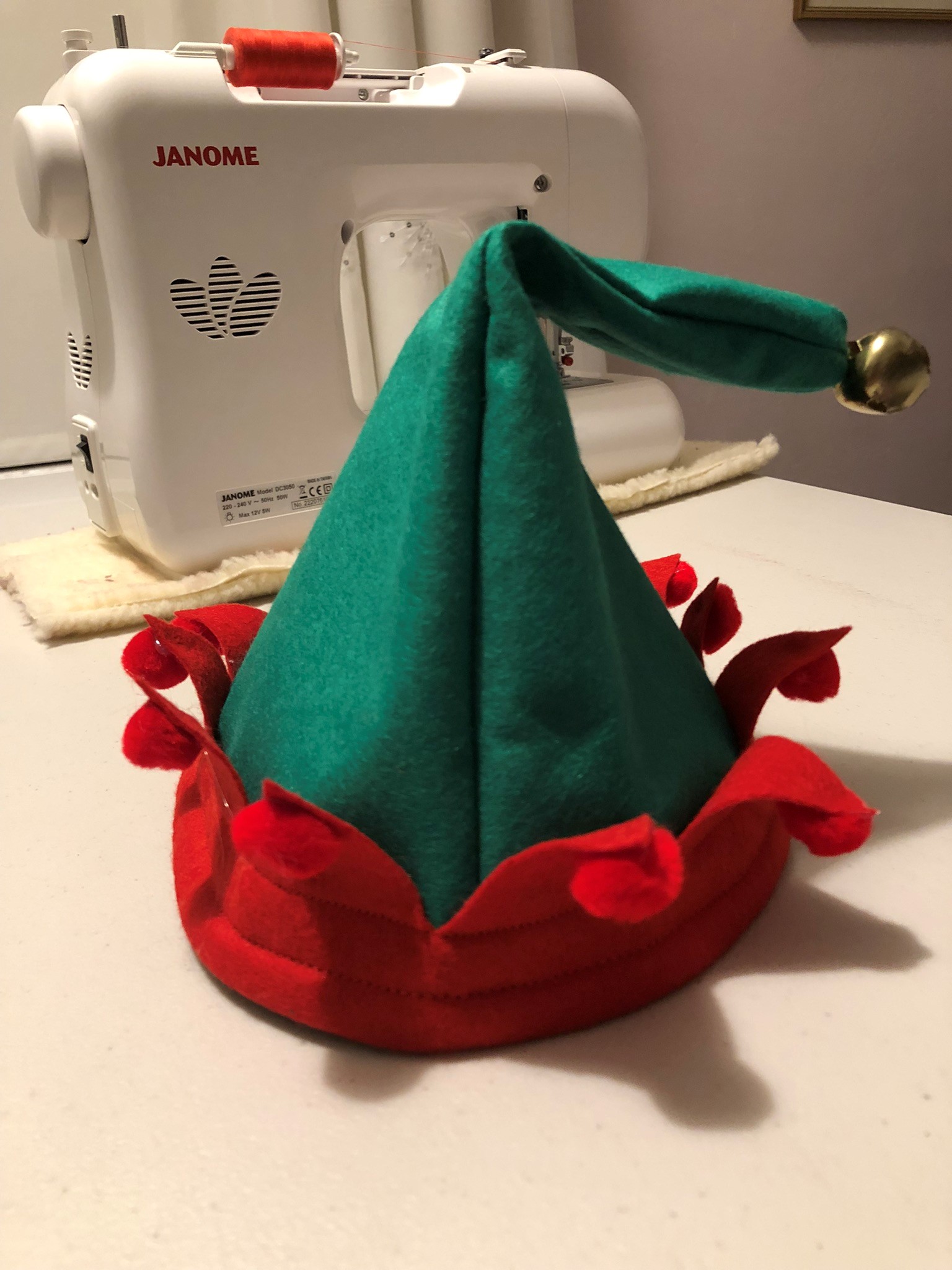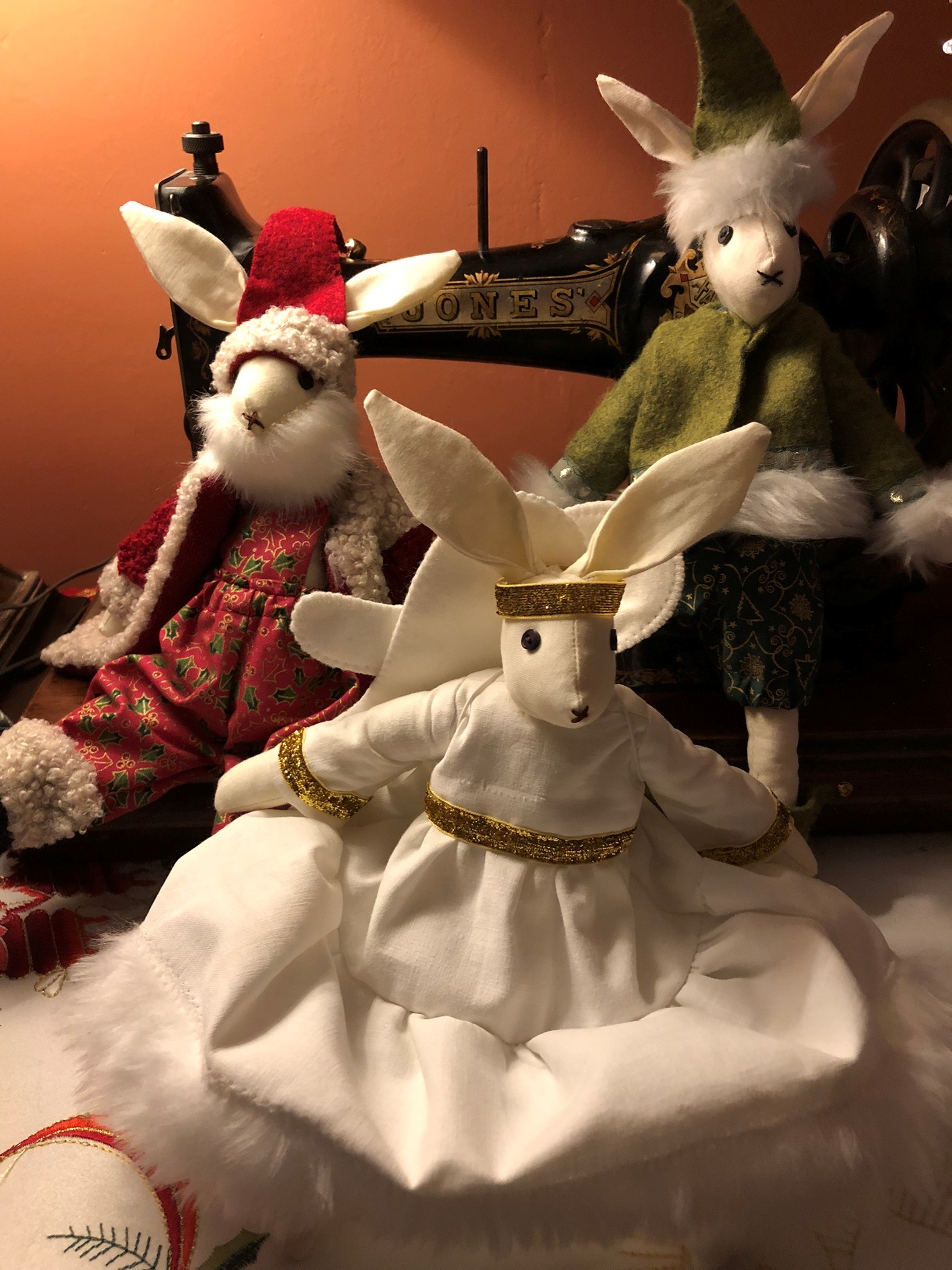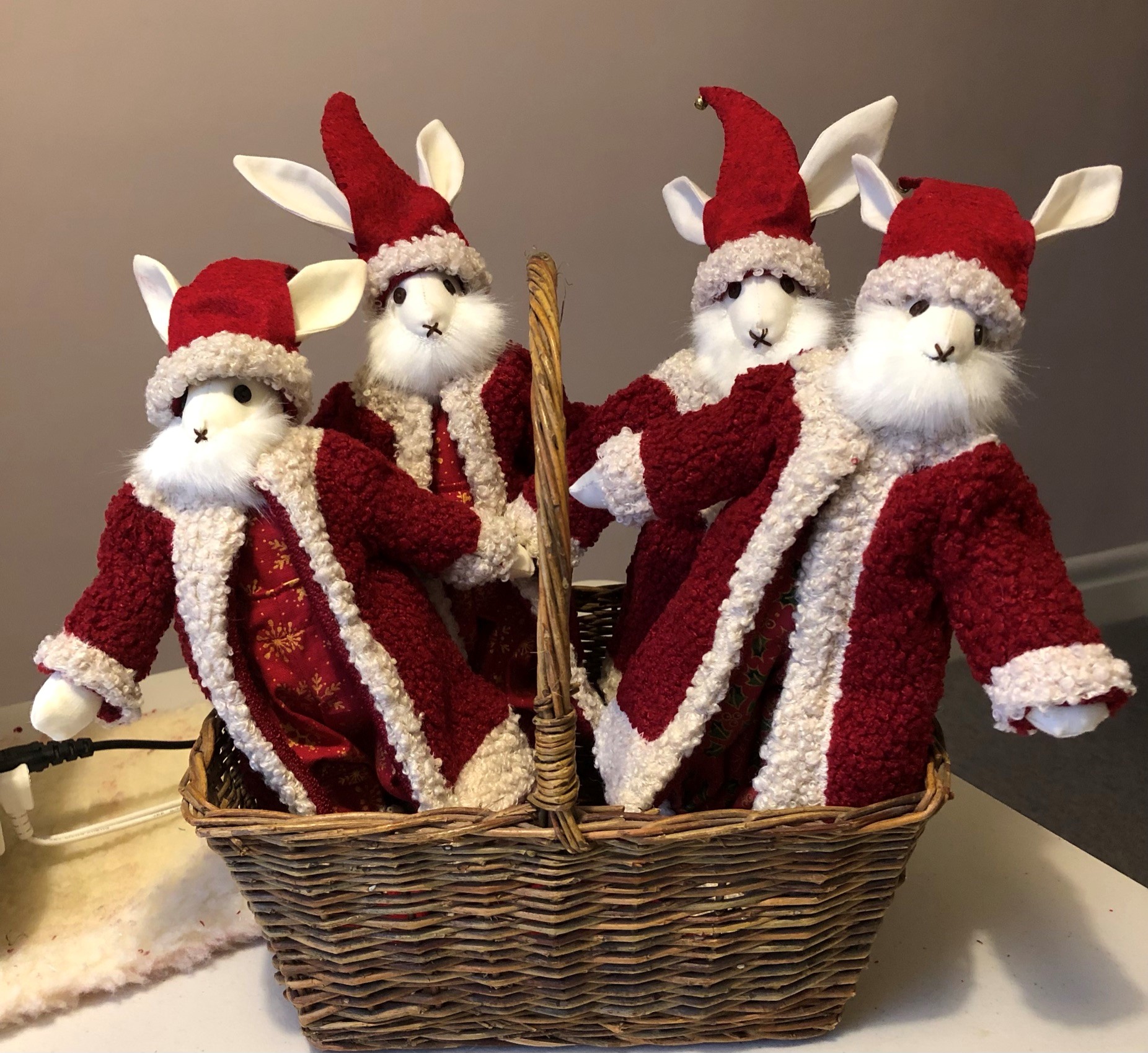 Rapunzel Panto - It was a wild night as Storm Arwen swept in but that didn't deter 106 members of our WI family attending Rapunzel at the Customs House. As representatives of the WI, we dropped off 8 dozen cakes for the staff and cast. The auditorium was packed and the noise tremendous! True to form The Customs House Panto never disappoints as we enjoyed all the traditional elements of Panto, the slapstick, the double entendre, the singing competition and the inevitable "He's behind you!" Oh yes we did!! We had a fantastic evening and laughed until our sides ached. Everyone enjoyed it and we will certainly be attending next years production of Aladdin so look out for the details as soon as we get them.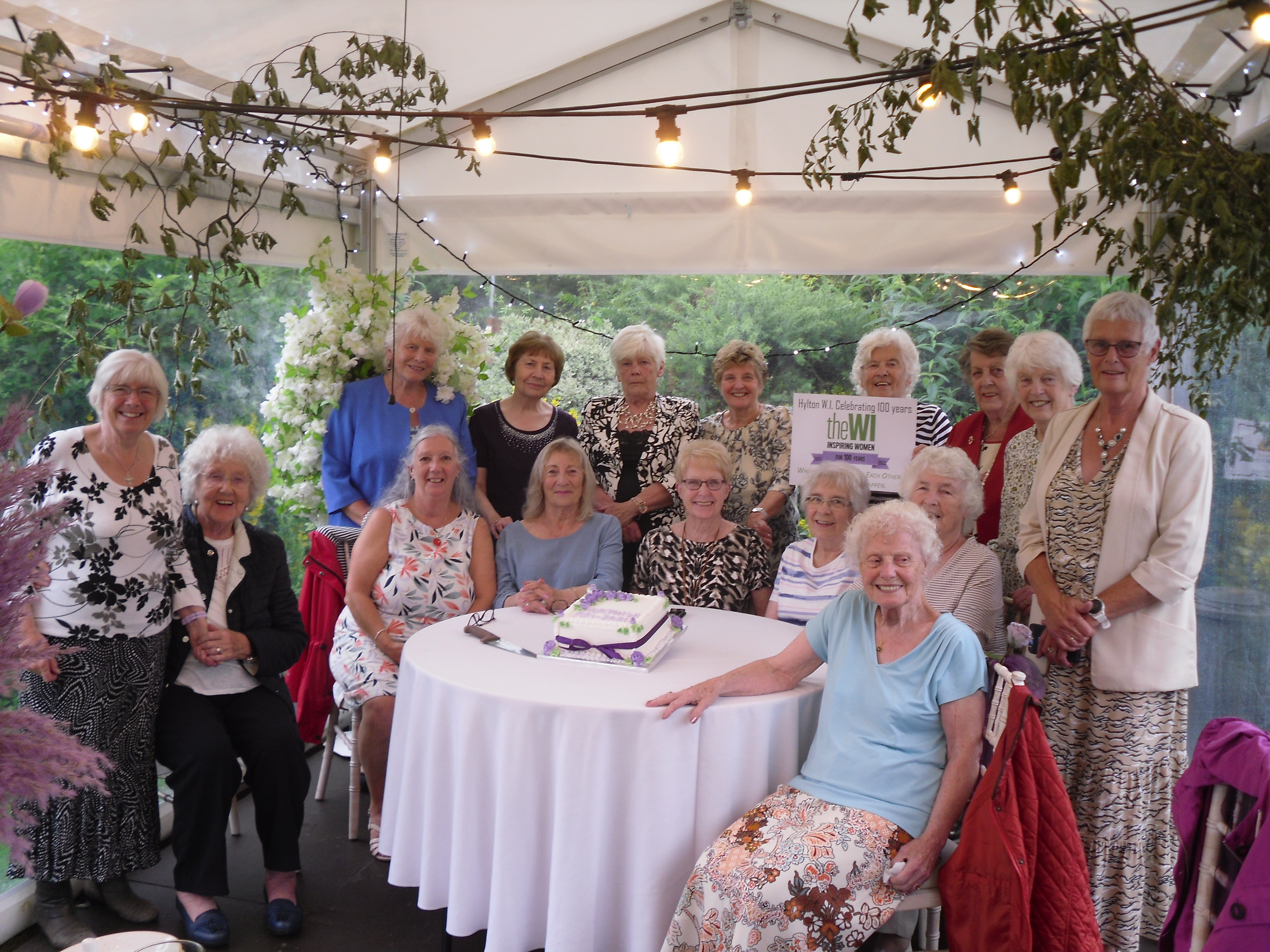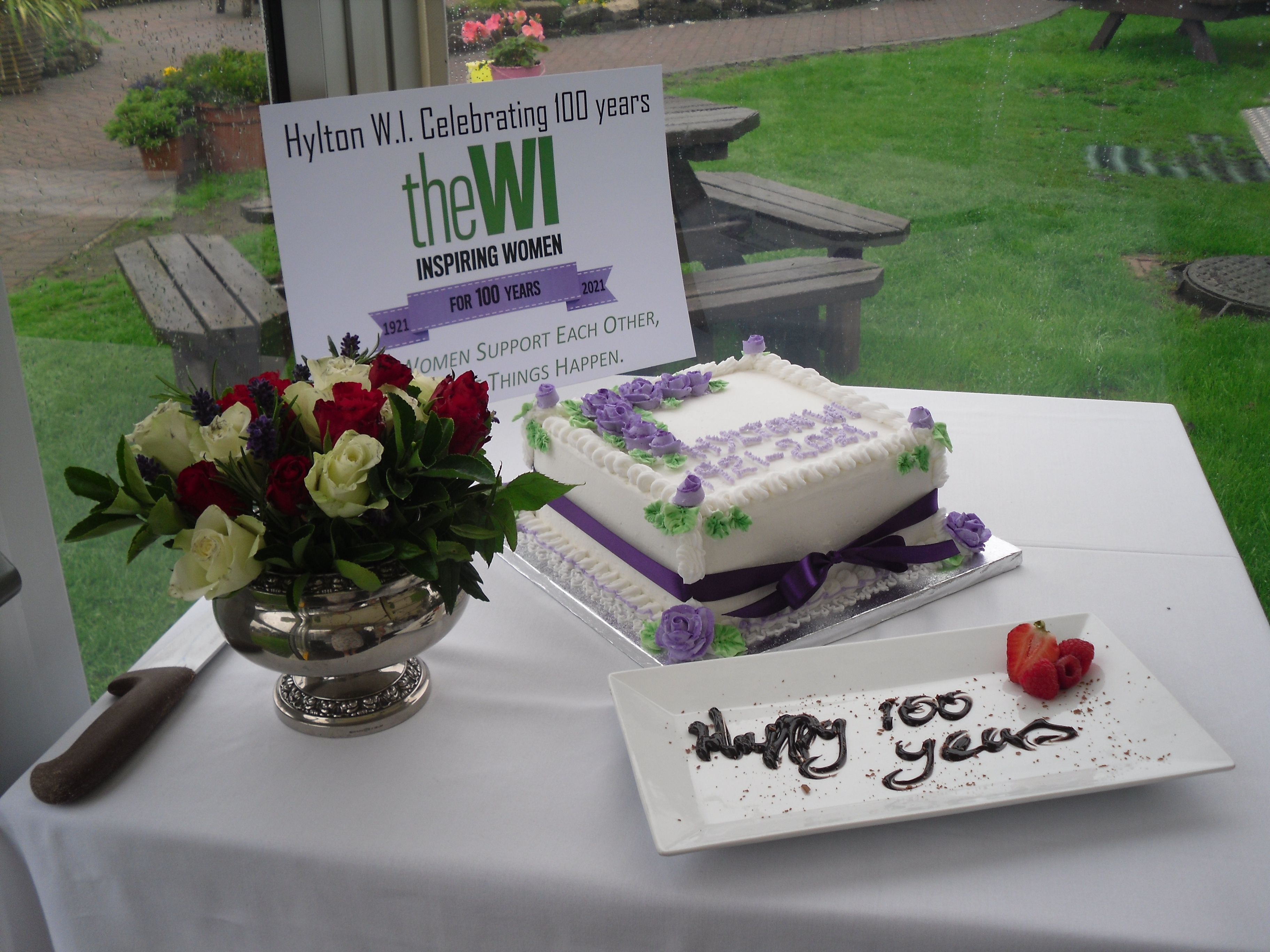 Hylton WI – celebrates being 100 years at last !!!
Hylton WI was founded on January 25, 1921 in a society which was pulling itself back together after the Great War, which later became known as the First World War. The Sunderland branch was born against a maelstrom of world events that we can now look back on and see their impact on the world today. Women were finding their voice and not being prepared to give back the progress they'd made during the war. The world was changing rapidly and the women of Hylton were part of that change
The branch began when the ladies of the village met to sew for the forces serving during the First World War. The WI soon developed into a force to be reckoned with. The branch had a very active drama group and choir. It campaigned in the 1960s for better street cleaning and more recently, it has supported worthy causes such as local food banks and the Donnison School Heritage and Education Centre. Here are some of today's members celebrating at the Causey Inn, eventually due to Covid, where they had a fantastic meal. Everyone received a small gift as a lovely keepsake.
We celebrated with a Pride in the Park Picnic on Saturday 7th August, where we had a few laughs, meaningful discussions, and spread the word about the WI amongst people in the park. We were dressed in rainbow colours reflecting the diversity and the unity of the LGBTQ community, although by time the photo was taken, the cold had got the better of most of us. Joanne even had rainbow eye shadow on !!! Thankyou to everyone who came to help us on the day.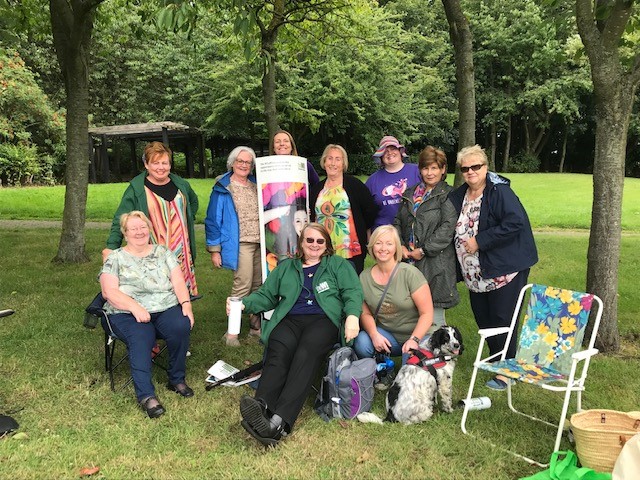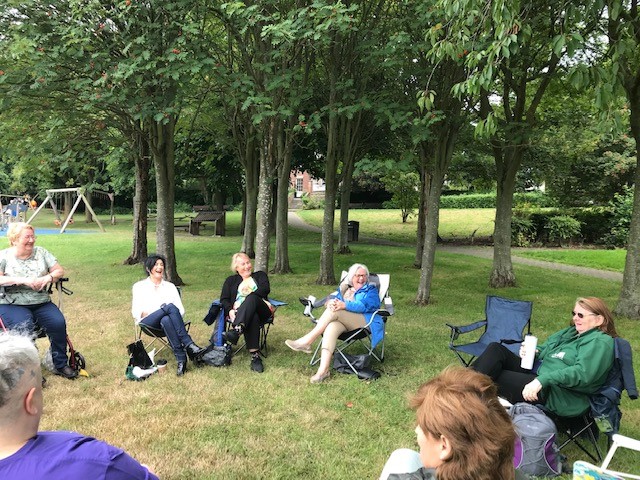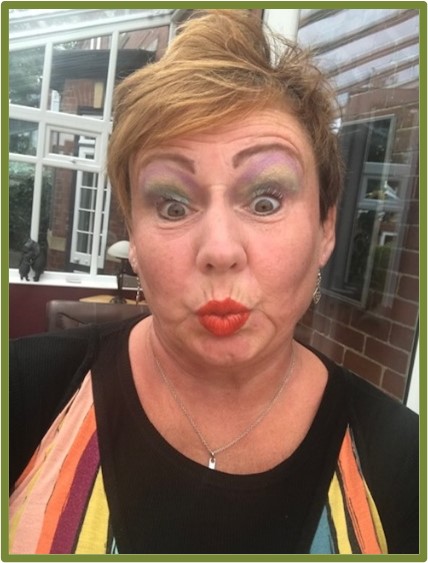 We have been meeting using Zoom through out the pandemic
We have been all over the country with all different types of talks and demonstrations
Sisters of Shields wine club had a French Wine and cook along this week on zoom and it looked like great fun. They cooked chicken fricassee and enjoyed a selection of French wines. It looked like a great sociable night. Future nights planned are a visit to South African wines and a Merlot and Chocolate Cake evening. Count me in!
Liz Matthews from Washington Station thought she would send in her new experience she tried. In the WI Life this month The Quirky Bird article in the Magazine inspired her to have a go at drawing. She used her WI Inspiring Women notebook (a gift from her WI) to do drawings as well as getting the recipes from the Newsletters. Fab first attempt Liz keep going!
One of two cakes decorated by member Eileen Gardner of Rowlands Gill WI was delivered to ICU at the RVI and Critical Care at the Queen Elizabeth. Other members distributed goodie bags filled with cake and biscuits to help keep up staff spirits. Now that's a random act of kindness !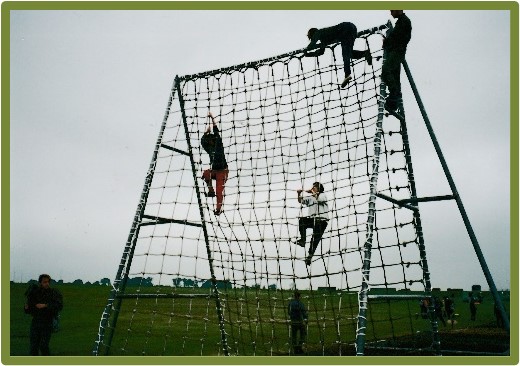 Whickham Fellside WI celebrated their 50th anniversary. Each member received a socially distanced doorstep visit and a copy of our latest monthly newsletter together with a commemorative embroidered glass paperweight in an embellished golden box - all designed and handmade by two of our committee members (thanks to Mary and Ron). They will be having a party to celebrate just as soon as it is safe to do so, they have sent some old photos in for us; one of the sumptuous afternoon tea they made for the county and one of them taking part in the Albermarle Barracks assault course – perhaps you should recreate this for your celebrations – that would be a good picture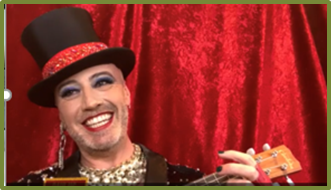 Washington Station WI and friends glammed up, fluffed up the feather boas and twinkled the tiaras for a hugely entertaining evening with Paulus the Cabaret Geek. Paulus gave them a tremendously interesting talk on the history of cabaret, sang us a few songs and emphasised how important the arts and creativity is to us all. They were all mesmerised by his sparking eyes and amazing smile. A great speaker he engaged with his audience on all levels, he had even checked out our website beforehand. He also talked about the current show he is writing and will be touring with, a tribute to Victoria Wood called "I'm Waiting for Me Friend". I
This is a selection of our past events
July 2019 - Holy Island - about 100 of us went by boat to Holy Island Via Lindisfarne and the Farnes. No seaside trip is complete without fish and chips in Seahouses.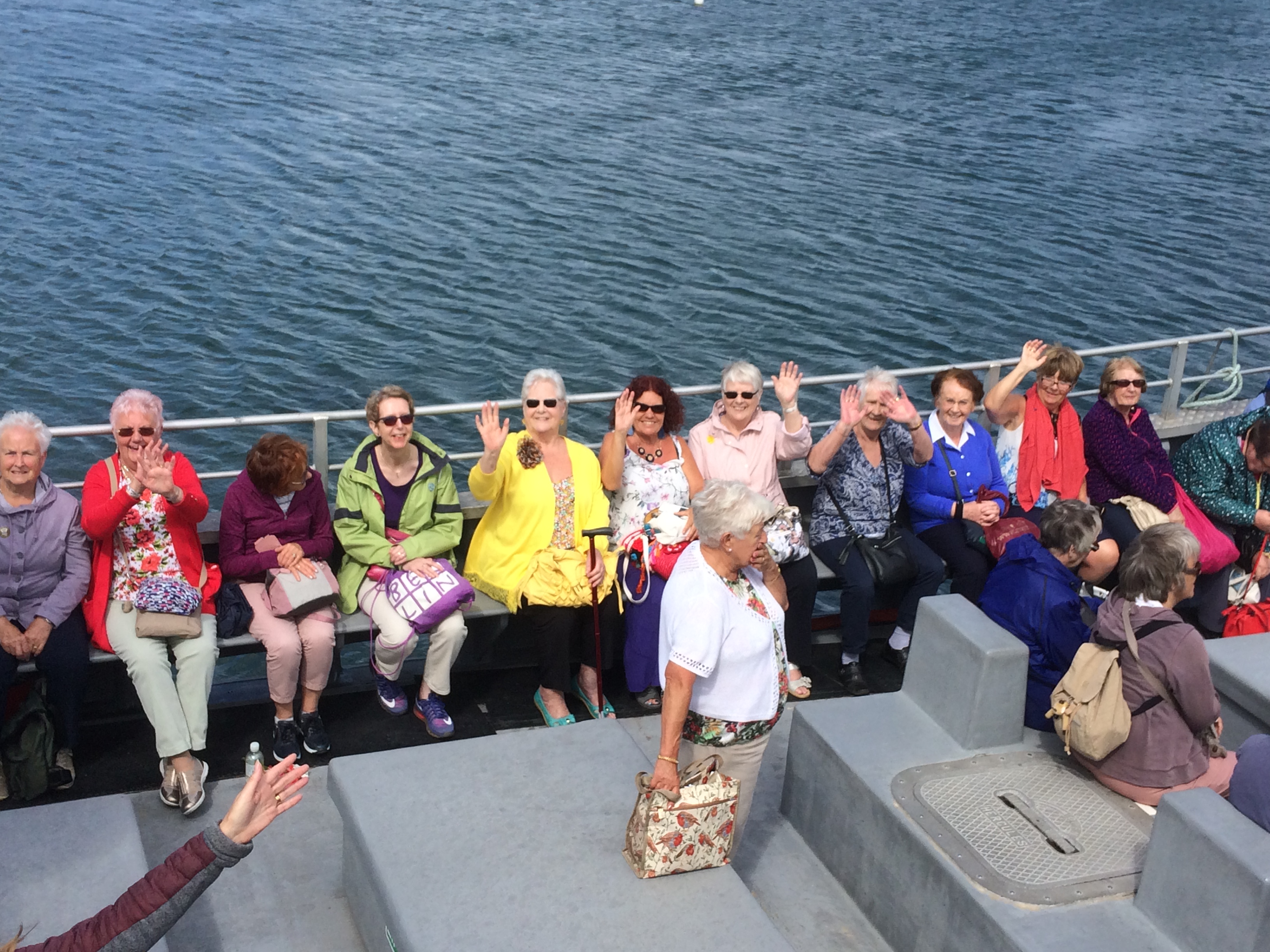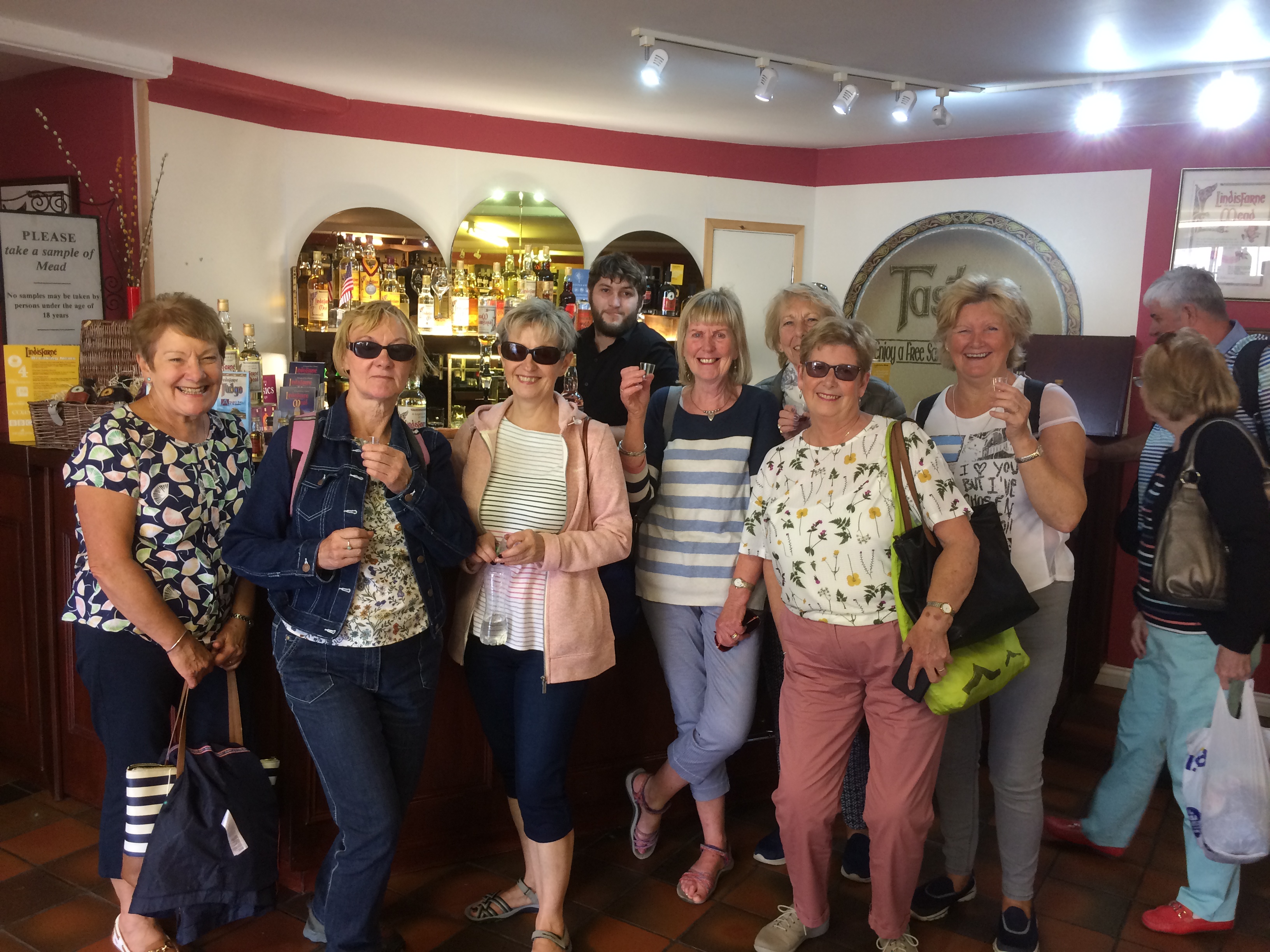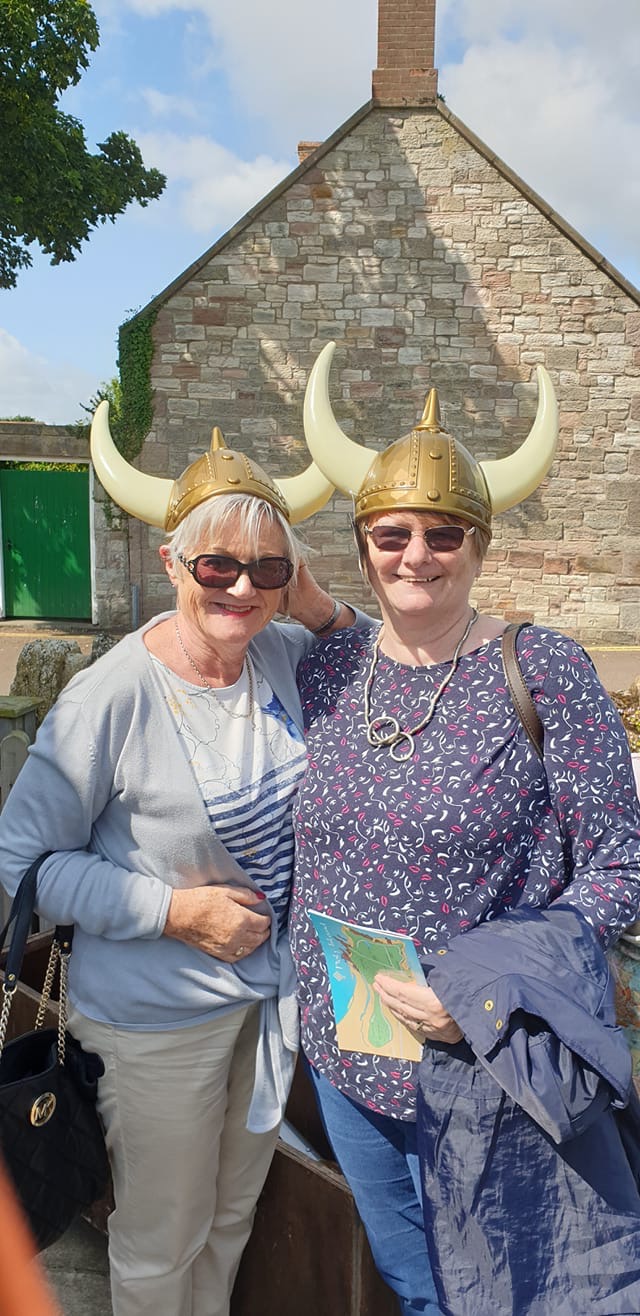 October 2019- Wensleydale Cheese Factory, Hawes - a great day for a tour and a demonstration of the cheese factory at Hawes, Wensleydale and a lovely 2 course lunch in the restaurant